At Make an Entrance, we're proud to offer a wide range of Commercial Entrance Mats that are designed to make a lasting impression on your customers. Make a statement and keep your entrance clean from dirt and debris- it's a first impression that is both stylish and functional.
Our commercial door mats are crafted from high-quality materials, ensuring they withstand heavy foot traffic, and are durable enough to retain their appearance and superior performance over a long period of time. Not only are these mats designed to trap dirt, absorb moisture, and reduce the risk of slips and falls, but they do so whilst enhancing the aesthetics of your business entrance.
Whether you're in the hospitality industry, retail, office spaces, or any other business, we have the perfect mat to suit your needs. With customisable options, we allow you to create a unique design with your company logo, perfect for making a lasting impression on customers.
Browse our wide range of entrance mats below:

PRODUCTS
What are Commercial Entrance Mats?
Commercial entrance mats are a crucial component of any business facility's safety, cleanliness, and aesthetic appeal. Typically, these door mats are made from durable materials such as coir or carpet and are widely known for their ability to absorb moisture, hold dirt and last for long periods of time.
Here at Make an Entrance, our commercial matting range includes various materials such as coir, carpet and rubber. We believe your doormats should be used both inside and outside, so we offer a range of indoor mats and outdoor entrance mats to ensure optimal cleanliness and efficiency.

The Types of Commercial Entrance Matting Available
Let's take a closer look at some of the heavy-duty entrance mats we have available:

Coir is one of the most popular material choices for commercial door mats, and it's not hard to see why. Made from coconut husks, spun into yarn, this eco-friendly material is excellent at absorbing moisture and trapping dirt. When opting for a coir entrance matting system, we'll ensure that your business logo or design is inlaid into the coir for a long-lasting finish.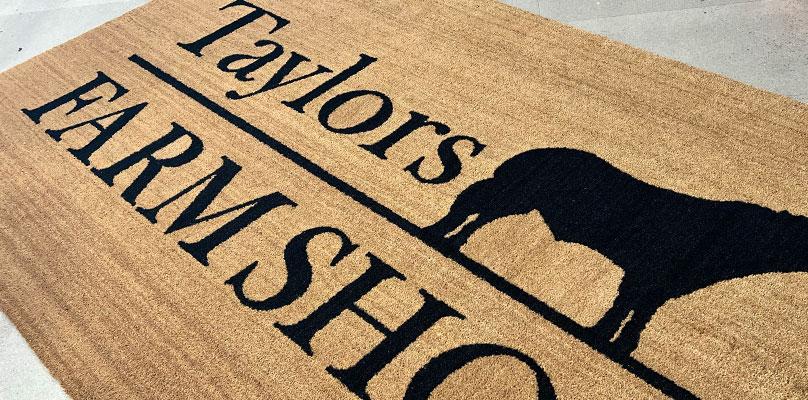 With over 72 colours to choose from, you can create an aesthetic and practical doormat to represent your business. Perfect for indoor use, these heavy-duty mats can be carpet shampooed whenever they become dirty. Easy to use and incredibly durable.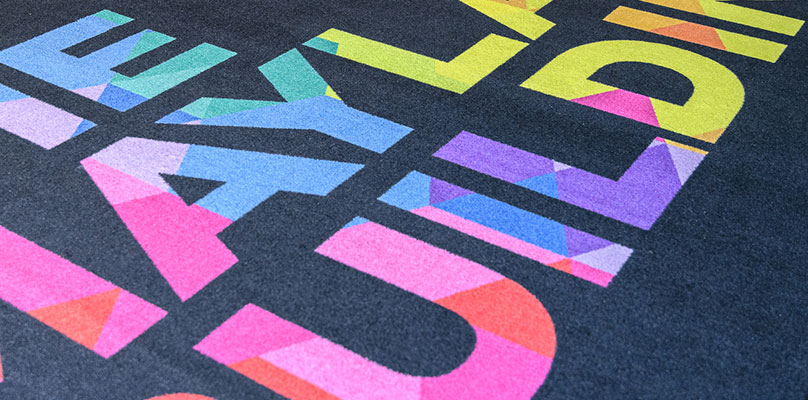 If you're planning on placing a door mat outside, it's wise to choose a material that can accommodate the change in weather conditions. These outdoor mats are a type of heavy-duty entrance matting that doesn't become water-logged over time, hence why they're a perfect choice to put outdoors.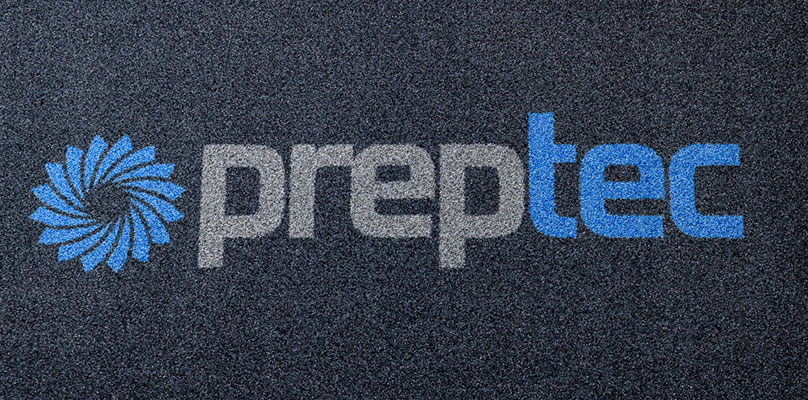 A rubber mat is a perfect way to trap dirt outside and ensure your business premises stay clean. This durable matting is an excellent idea if you're placing a mat in a water-logged area or one that sees heavy foot traffic.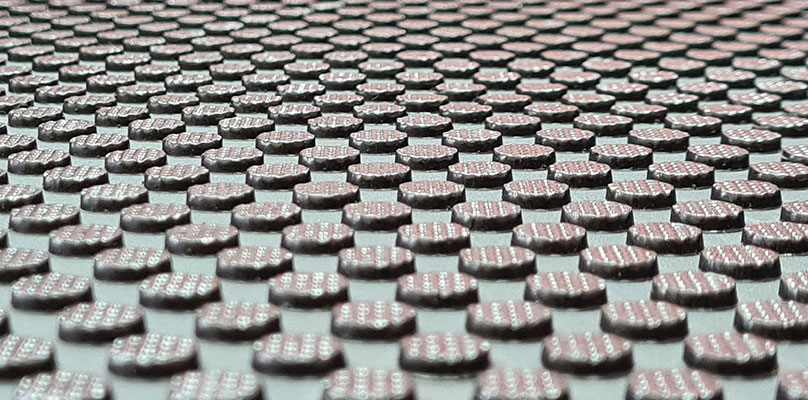 The Benefits of Using Commercial Entrance Mats
Commercial entrance mats provide a wide range of benefits to any business establishment.
These benefits include:
Safety Enhancement: By creating a safe walking surface, these mats can drastically reduce the risk of accidents due to slips, trips, and falls from wet floors.
Improved Cleanliness: Commercial mats are the first defence against dirt, dust, and moisture, preventing these from spreading throughout your commercial premises.
Brand Reinforcement: Numerous customisable options allow businesses to imprint their logo or company colours on the mats, acting as a subtle form of brand reinforcement and reinforcing brand recognition long-term.
Durability and Cost-effectiveness: These mats are designed from durable materials such as coir and rubber that are specialised for high-traffic areas; these mats are built to last, saving businesses money in the long run as they don't need to be replaced frequently.
The UK's No.1 Entrance Mat Provider

Here at Make an Entrance, we believe that your entrance is an initial presentation of your style, ethos, and professionalism, which is why it is essential to make a statement. We are a multi-award-winning family business, and we've been providing entrance mats to businesses in the UK since 2005, so we understand the unique demands and challenges of various industries.
Our dedicated team prides itself on supplying quality, durable, and stylish mats that meet functional needs and reflect your business's character and identity. With a diverse range of designs and materials, every mat we deliver is custom-tailored to your specifications, ensuring an impeccable fit and finish. We continue leading the sector in innovation and customer satisfaction, keeping us at the forefront as the UK's No.1 Entrance Mat Provider.
Cleaning Commercial Floor Mats

When it comes to cleaning commercial floor mats, here are our top tips for each type of mat:
Cleaning Coir Mats

These absorbent mats hold onto water, so it is not recommended that you saturate the coir. Instead, to remove dirt, you'll want to shake it outside once the mud has dried or use a stiff hard brush to scrape dirt off. Additionally, you should not use any harsh chemicals on the mat, as these can damage the fibres.
Cleaning Carpet

A carpet logo mat is incredibly easy to clean, simply use a carpet shampoo machine and hang it to dry afterwards. It'll end up looking as good as new!
Cleaning Rubber Mats

This durable mat can be washed down with soapy water or hosed, depending on what's easier for you. As it is water resistant, you can saturate it as much as you'd like. Once the dirt has been washed off, leave it out to dry.
How to Order Commercial Floor Mats from Make An Entrance

To order commercial mats from us, simply fill in the information required before clicking to "get a quote". We need to have your company logo, so this is essential to upload when ordering. In addition, we'll need contact details, measurements (if you're ordering a custom size) and where you plan on placing the mat.
Once you have filled out this info, click "get a quote" and we'll get straight back to you. We send artwork proofs at no extra charge so you can be sure you'll be happy with your design. We offer free UK delivery for orders over £45, so make sure to take advantage of this deal and receive your mat in no time!
Top Tips on Choosing Your Commercial Floor Mats

Choosing the right commercial floor mats is an important decision, so it is essential to consider the following:
Assess your needs: The first step in selecting the right mat is to assess the specific needs of your business. Take into account the amount of foot traffic your business receives, the type of dirt you see as well as any industry-specific requirements.
Consider the material: Different materials have different benefits. Rubber mats are durable and slip-resistant, making them great for high-traffic areas or wet environments. Carpet mats, on the other hand, are excellent for trapping dust and improving the overall aesthetics of your space.
Size: Ensure the mat you choose is the right size for your space. It should be large enough to effectively capture dirt and debris but not so large that it gets in the way of furniture.
Remember, investing in high-quality commercial floor mats helps maintain cleanliness and safety on your premises and contributes to a positive first impression for your customers or clients. We hope these tips help you choose the right type of mat for your space!
CUSTOMER REVIEW SECTION

Commercial Entrance Mat FAQs:

We've answered some of the most frequently asked questions about commercial entrance mats below:
What size should entrance matting be?

There is no specific size the entrance matting should be, as this will depend on the width of your doorway. As a general rule, the mat should be at least as wide as the width of your door to ensure maximum efficiency.
What are the options for entrance matting?
Here at Make an Entrance, we offer coir, carpet and rubber entrance mats. These mats cover indoors and outdoors so that you can find the right material to suit your unique needs.
What is the best mat for outside the door?
For outdoor mats, we'd recommend outdoor logo mats or rubber mats. As they're water resistant, they're a great way to ensure the mat does not become water-logged and ineffective whilst also being sturdy enough to remove dirt efficiently.