English Heritage - Traditional Coir Matting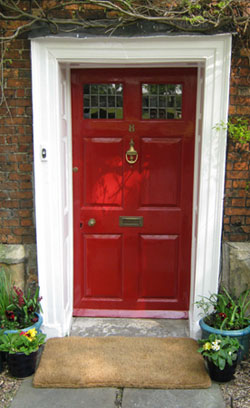 Make An Entrance specialises in the production of hand stitched coir doormats for period properties.
This fact sheet is especially for English Heritage and describes the mats most commonly used in period properties.
Call us with your requirements on 020 8819 5869 and we will provide a quotation and everything you need to complete your purchase order.
About Coir Mats
Coir or Coconut fibre is the original hard wearing material chosen for years to make long lasting doormats for businesses and homes alike. It gives a traditional appearance, and is very long lasting too.
Coir is extremely effective at removing dirt, helping to protect your investment in your internal floor coverings. A traditional woven coir mat is ideal for use inside or out as any water is able to pass through the mat allowing it to dry out.
A traditional hand stitched mat at the entrance to your building is the perfect finishing touch and is particularly suited to period properties.
Traditional British Business
With over 30 years experience in the production of hand finished coir doormats Make An Entrance is an expert in it's field. Our craftsmen specialise in creating made to measure hand stitched mats, using techniques that have been handed down through generations.
Features of our Coir Mats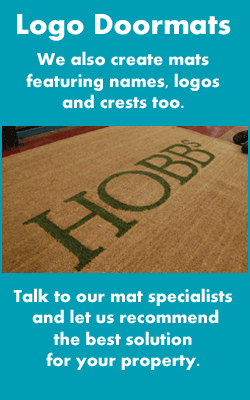 - Choice of thickness: 20mm, 24mm, 28mm, 38mm, 44mm, 50mm

- Any size you like up to 2 metres wide

- Hand stitched to order

- Traditional plaited edge

- Hardwearing and durable

- For indoor or outdoor use

- Hand made in our UK workshop
Sizes
Standard sizes: 60 x35 cm, 68 x40 cm, 75 x45 cm, 83 x50 cm, 90 x55 cm, 98x60cm, 105x65cm, 113x70cm, 120x75cm.
Bespoke sizes: Up to 200cmx 200cm.
We're here to help
Make an Entrance is a family run business, and we pride ourselves on giving excellent service and getting the job done right first time. If you need help or advice in choosing your mat, please contact us or give us a call on 020 8819 5869, our mat specialists would love to help you.
Download our factsheet and quotation form.