Winner! We're thrilled to announce that Stuart Burlton our MD has been named #King of Doormats by The Royal Connection Awards run by Aqua Design Group on Twitter.
Thanks so much for the accolade, the team at Make An Entrance all think Stu is an awesome boss, but it's wonderful to have this external recognition from these prestigious awards too.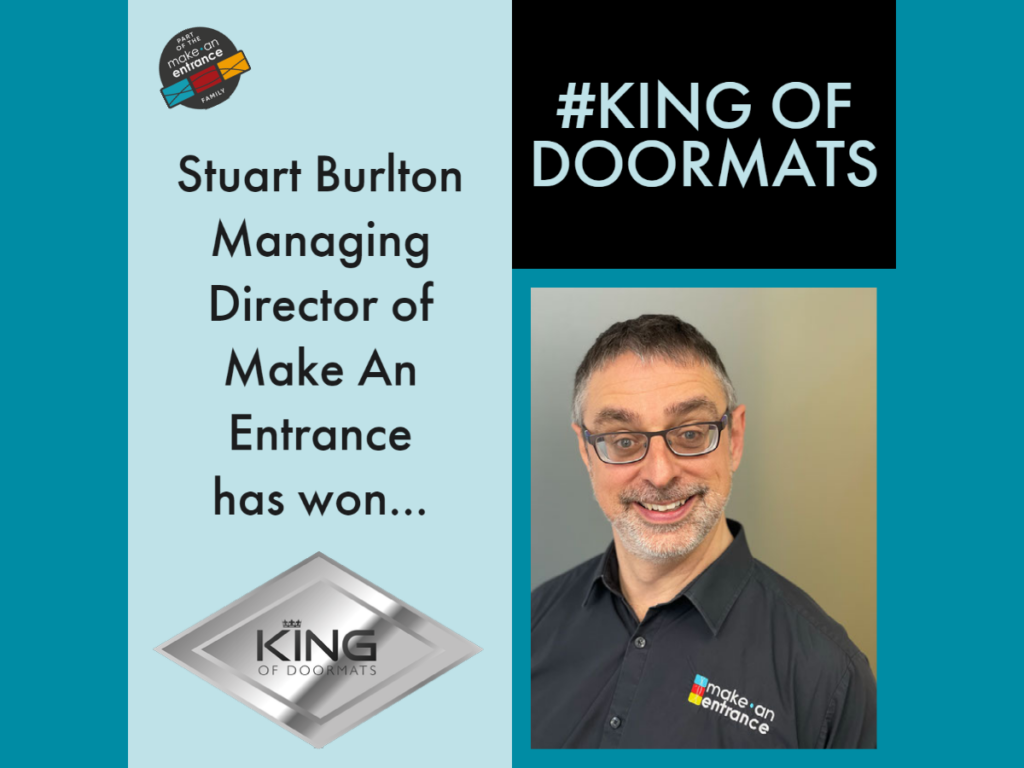 "We are a family-owned and run British business and in what has been a very challenging year for everyone it's wonderful to receive a pat on the back for a job well done," said Stuart Burlton, M.D.
Learn more about the award here.
Learn more about our business here.
Follow us on social media to keep up to date with all our news: Instagram, Linked In, Facebook, Pinterest, and Twitter.
Fingers crossed that we'll have more exciting awards news to share very soon.