Coir Matting Cut To Size
Made To An Irregular Shape
Awkward shaped mat well? Don't worry; our craftsmen can create a Custom Shaped Door Mat made to your template from our Coir Matting Cut To Size.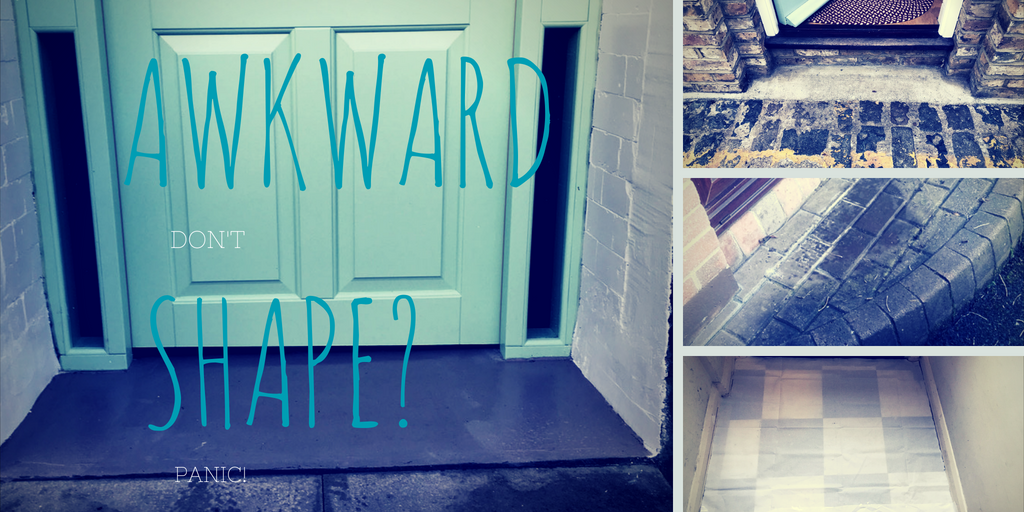 Many mat wells are not exactly square but sometimes they can present a real challenge. If the area you would like to fit a mat is an unusual shape, perhaps with several cut out sections or angles, then simply create a life size physical template. You can then get a custom shaped door mat made to your own specification made from our PVC Backed Coir Matting Cut To Size or Our Hand Stitched Traditional Coir Matting.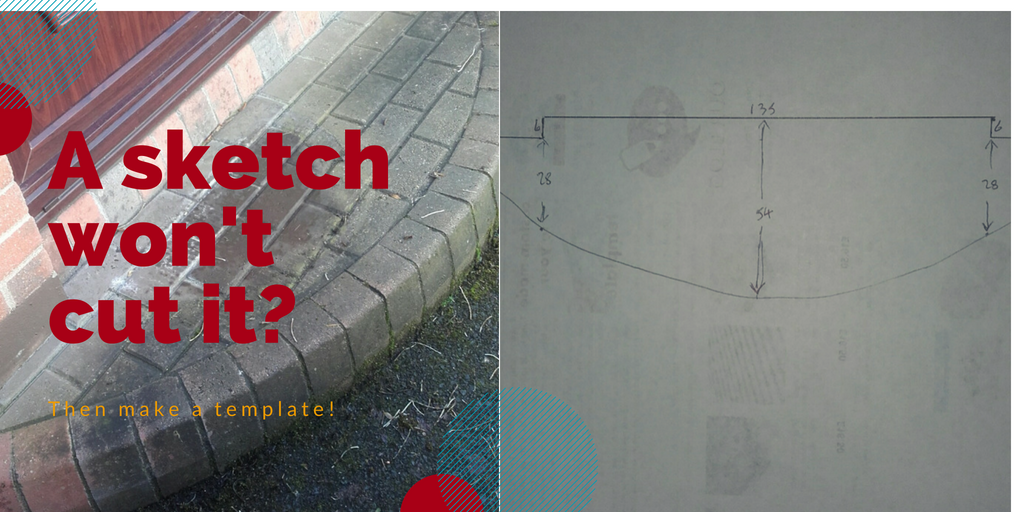 How do I make a template?
It's a good idea to take the measurements first of all sides of the mat well or area as this way you can at least check the template is to scale before you start that first cut with the scissors. You could even use our PVC Backed Coir Matting Fitting Guide tactic and draw on the edge of your mat well in chalk first and then lay the paper on top to get the basic shape 'printed' on the paper.
There's no need to use special materials to make a template, thick paper (such as wall paper), a paper table cloth or plastic sheeting are all fine, and we've had lots of other types of material too! Just go back to your 'Blue Peter' or school days and get cutting and sticking!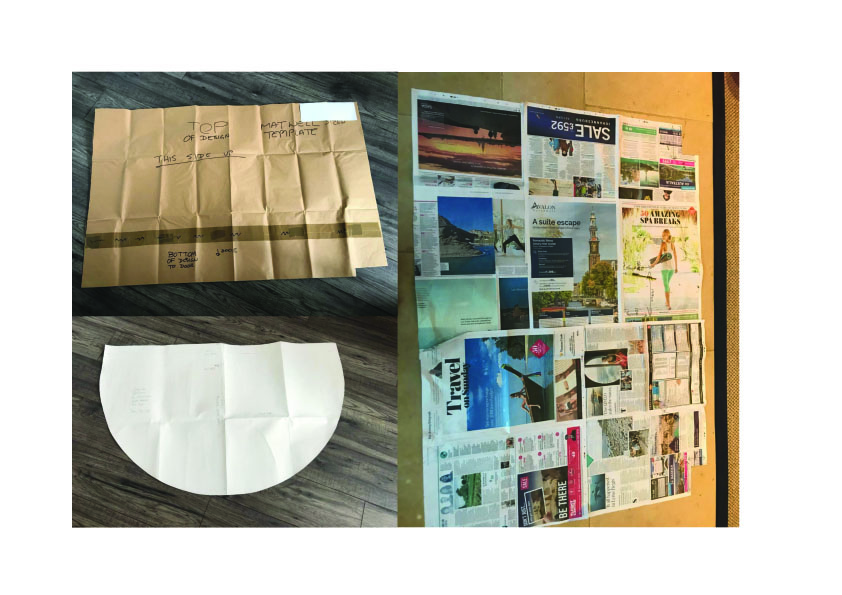 Once you have created the template we would recommend you check (and double check!) it is the perfect fit within your mat well, the last thing you want is a custom shaped door mat that doesn't fit! This is especially important if you choose to have a traditional handstitched coir mat made to a template as you cannot trim them in situ for the perfect fit like you can with our PVC Backed Coir Matting Cut To Size.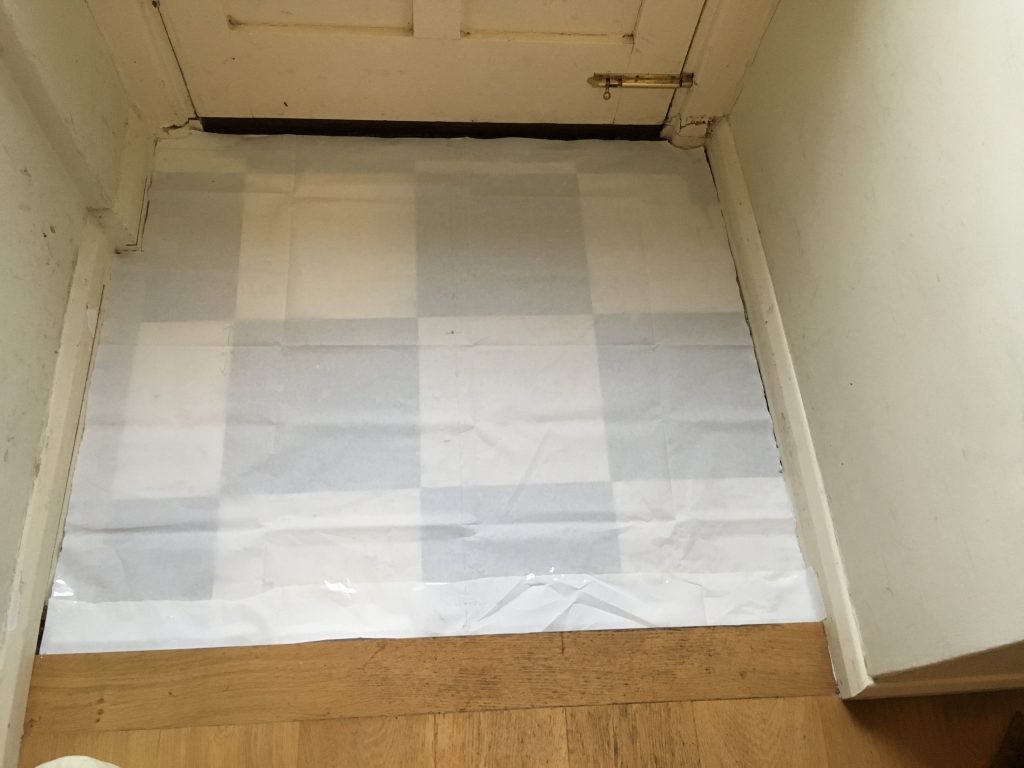 If you want your Custom Shaped Door Mat personalised further by having some wording or motif printed on it then that is also possible! The thing to remember in this case is to write on your template which edge is the 'top' so that any printing is done the right way up!
Do I always have to create a life size template for a Custom Shaped Door Mat?
Not if all the angles involved are perfectly 90 degrees, or even if it is a perfect 'semi-circle'. In these cases you could draw a sketch, ensuring all sides and edge dimensions are labelled and send us this via email or post.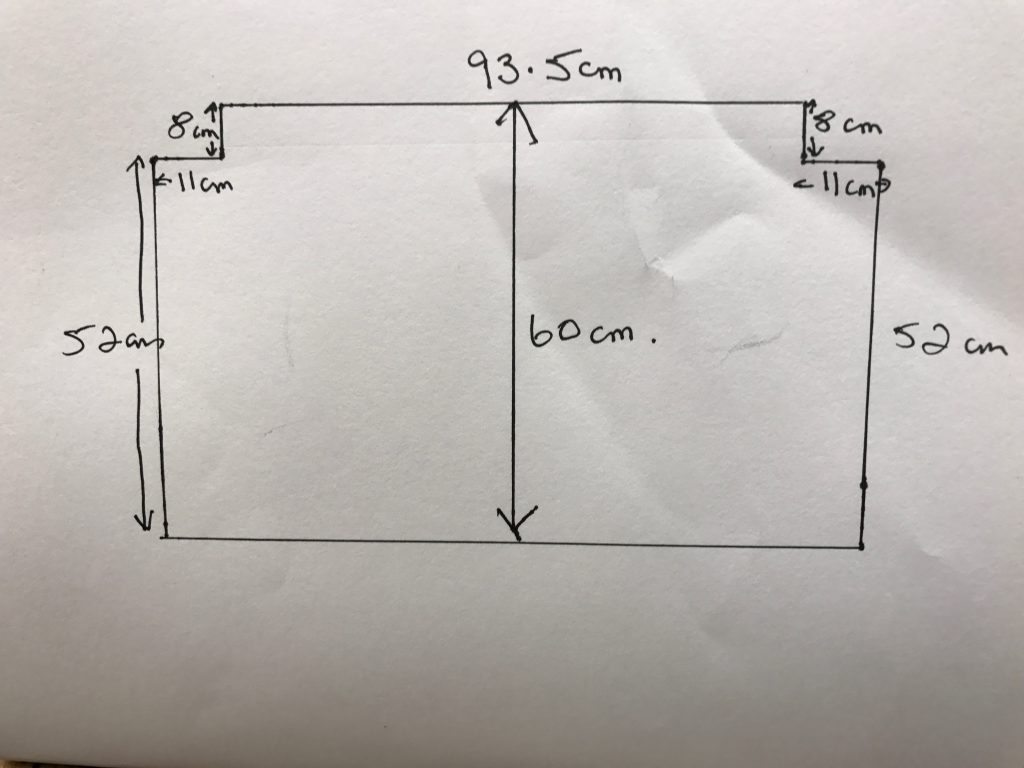 If you are uncertain as to whether a sketch or life sized template is needed for your custom shaped door mat just get in touch!