Are you looking to give your entrance a more personal feel? How about a doormat with house number or name on it! We have a number of options for inside or outside use!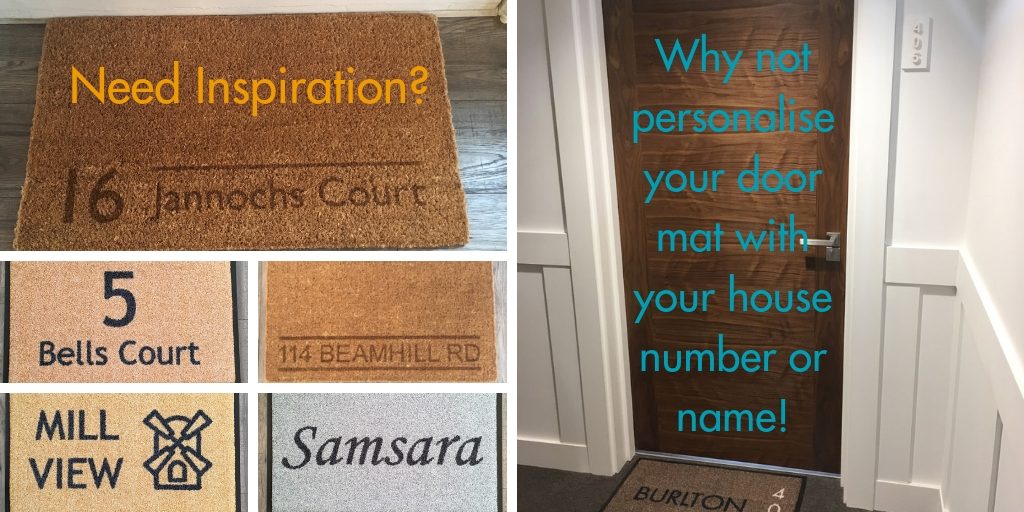 Outdoor doormat with house number or address
Our address personalized outdoor/indoor doormat is customised with your house number and street name on our hard wearing synthetic coir scraper mat. As it is made from a durable nylon blend fibre that will not rot and is UV resistant this mat is suitable for both indoor and outdoor use. It is fully washable so it will keep its good looks for a long time and is only 8-10mm thick so ideal if you don't have much clearance under your door.
Not only will this encourage people to wipe their feet before they come in, an outdoor doormat with house number or address can help your visitor's know they are at the right door – not to mention those poor delivery drivers!!
Indoor doormat with house number or address
If you are looking for a more traditional or natural doormat with house number and street name for use indoors then why not take a look at our coir Personalised Address Door Mat. These are produced with our laser engraving technique, which gives a more subtle contrast than some of our printed mats. The laser uses heat to change the colour of the fibres to a darker brown, they are not printed with ink, or sprayed with paint so the design will last.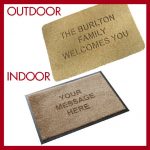 Can't decide whether to go for an outdoor or indoor mat? Take a look at our Personalised Doormat Set! You could put your house number or name on the outdoor mat to let people know they are in the right place combined with a more personal welcome message inside!
As well as being a great addition to your own home, a personalised address doormat makes a brilliant house warming gift or wedding present!