A lot of people enquire about having a doormat with rubber backing. When a textile or carpet mat is loose laid on top of flooring then it is a good idea to have rubber backing and rubber borders which prevents it from being a trip hazard. All of our machine washable textile doormats come with this as standard.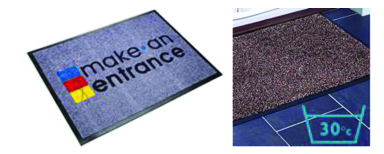 But did you know that if you have a made to measure washable textile or carpet doormat with rubber backing you can also specify whether it is to sit on a carpet or hard floor? The rubber backing can come smooth for use on a hard floor or 'cleated' for use on carpets. This ensures that your mat is truly fit for purpose.
A doormat with rubber backing doesn't have to be boring anymore!  Our personalised synthetic coir scraper mats come with a rubber backing and border and are suitable for indoor or outdoor use. (Outdoor option comes pre-punctured with drainage holes).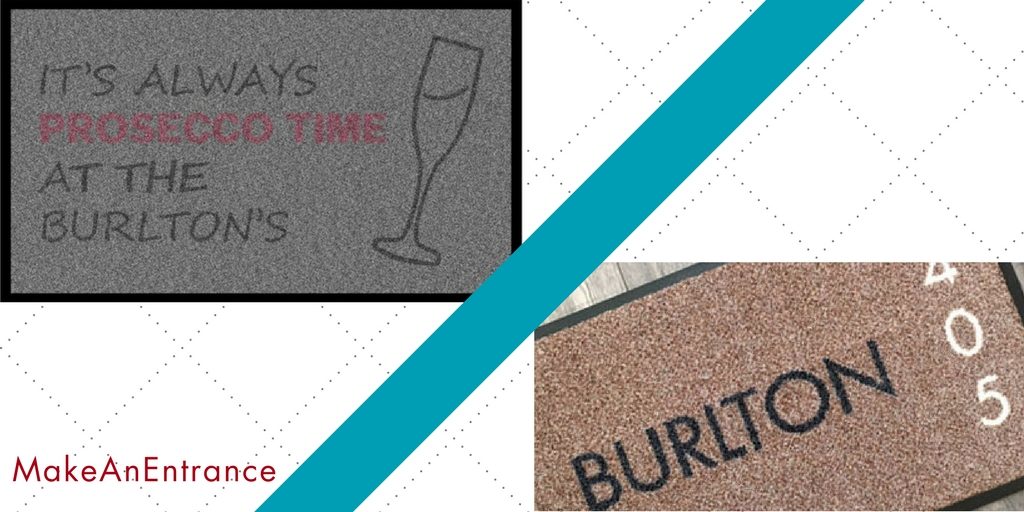 Can I have a natural coir doormat with rubber backing?
We also get a lot of enquiries about whether we sell a coir doormat with rubber backing. What most people mean is actually our PVC Backed Coir Matting so the answer is absolutely yes! This is a great product for use in internal mat wells or recesses as it is really easy to trim in situ for the perfect fit.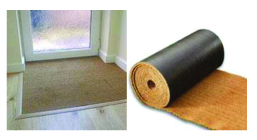 Our PVC Backed Natural Coir matting is also available in a number of different colours and can even be printed on for a real personal touch! The one thing to remember with cut to size PVC backed coir is that it has an unfinished edge therefore isn't really suitable for loose laying on top of other flooring.
Where should I use a coir doormat with rubber backing?
The short answer is simply indoors! This is because the rubber or PVC prevents the coir from drying out properly if it becomes saturated. This can result in a bubbling effect and reduce the lifespan of your mat considerably. If it is used in a area prone to damp then puncturing holes in the rubber or PVC backing can help but our recommendation is definitely to have a woven backed natural coir in this case.