The theme for International Women's Day 2023 is Embracing Equity. Our team at Make An Entrance has been reflecting on what that means to them.
We are a UK manufacturer of custom made entrance matting and we are very proud that unusually for a manufacturing business over 70% of our UK team are women.
Critical to our success are our partnerships with suppliers around the world, from whom we source our raw materials.
These companies feature some amazing women as part of their teams too.
Read what they have to say about International Women's Day and what it means to them below.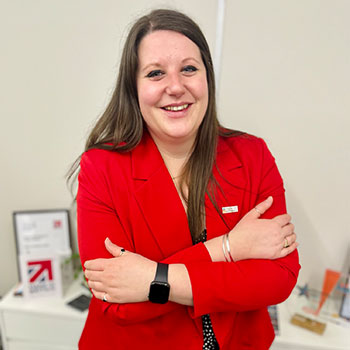 "International women's day for me is a great day to reflect on how far we have come as women but also to look ahead at what else we must do. And I feel that this year's theme of Embracing Equity really highlights this.
How Equity translates for me and how it relates to my role within a manufacturing company is; we have a diverse range of staff from various backgrounds all with a variety of experiences. It is looking at and working with them to find the areas they are strongest in and adapt areas that can be adapted to help.
My aim is that all staff comes to work feeling appreciated, fulfilled in their role, and happy."
Anna Parkinson, Operations Manager - Make An Entrance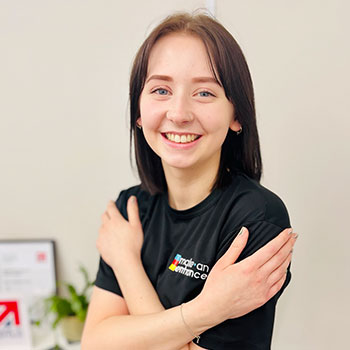 "International Women's Day is a time to reflect and celebrate women all over the world. This year's theme of 'embracing equity' highlights the necessities people need to succeed. To me, equity surrounding International Women's Day is all about embracing diversity and inclusivity in every way possible.
Being a female Business Account Manager in a male-dominated industry like manufacturing makes me proud to be celebrating the accomplishments of women throughout history. Make An Entrance is breaking gender role stereotypes by embracing and encouraging women to take on workshops and leadership roles.
I look forward to continuing my professional journey as a woman and hope to be a role model for other women joining the company."
Molly O'Boyle, Business Account Manager - Make An Entrance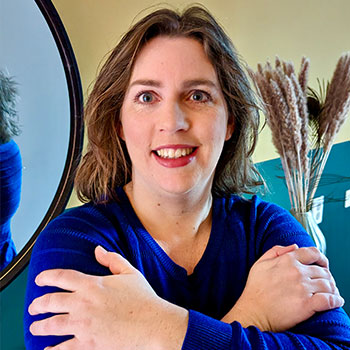 "My team connects customers to the manufacturing process.
Empowered women tend to function more easily in a men's world. Due to my outgoing personality, I experience no problems with inequity. Men have to realize though, that not all women have this personality. So I wish introverted women, equity too."
Ilse Zomer, Team Leader Customer Service - Rinos B.V.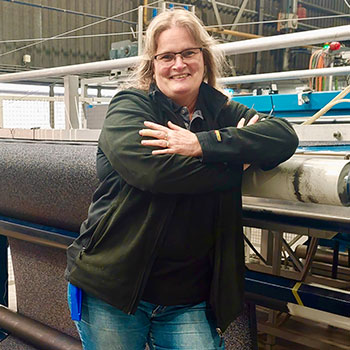 "People see working in a factory as a men's job. With 34 years of working experience at Rinos, I have proven otherwise. In my experience, there used to be a bigger difference in men's and women's tasks than today."
Jannie Boerhof, Production team member - Rinos B.V.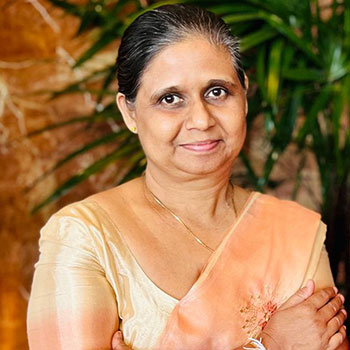 "There should be a cause for a day dedicated to celebrating women like International Women's Day. In a world where many males are eager to put women down, an opportunity to engage with international markets through a variety of platforms like these, the sexism and other forms of discrimination that exist today could be mitigated that gives equal opportunity to all"
Ms. Dumindra Abeysekara, Deputy General Manager, Sales and Marketing, Hayleys Eco Solutions
"Every year, as we celebrate International Women's Day, I pause and think about my own career path and life journey as a woman as well as the stories of those women who went before.
When we take time to reflect, there is no doubt that there has been huge progress in my lifetime, and when I consider my mother's and grandmother's generations the changes and improvements we have seen are phenomenal.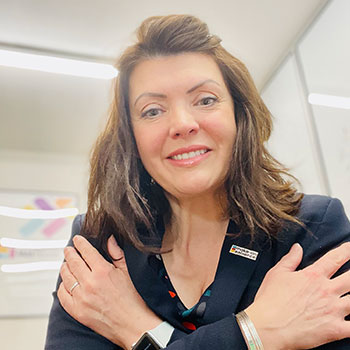 But, we still have such a long way to go before we truly have gender equity.
Equity is about doing things differently depending on people's circumstances to give people an equal opportunity for success. That's completely different from treating everyone the same.
In a business context, for example, we might consider different people's training needs and invest in courses appropriate to the individual rather than saying everyone has to do the same thing when the standard course could be too easy for some and way too challenging for others.
It's about seeing everyone as an individual, working with them, and providing what is necessary to enable them with their unique combination of skills to fulfill their potential.
I fully #EmbraceEquity and encourage all my fellow humans to do the same.
The jobs not done until we have equity for all"
Sam Burlton, Co-Founder and Owner - Make An Entrance
How can you get involved?
We can all do our part to keep working towards equity by having conversations about this, getting involved in International Women's Day, and sharing our opinions using this year's hashtags #IWD2023 #EmbraceEquity.
All the women from our Make An Entrance team will be attending an International Women's Day celebration lunch on Wednesday 8th March where we'll hear the inspiring stories of women from our local community in Lincolnshire.
We'd love to hear how you are marking the occasion this year. Tell us in the comments below.
Follow us on social media to see updates from our International Women's Day celebrations throughout the day.