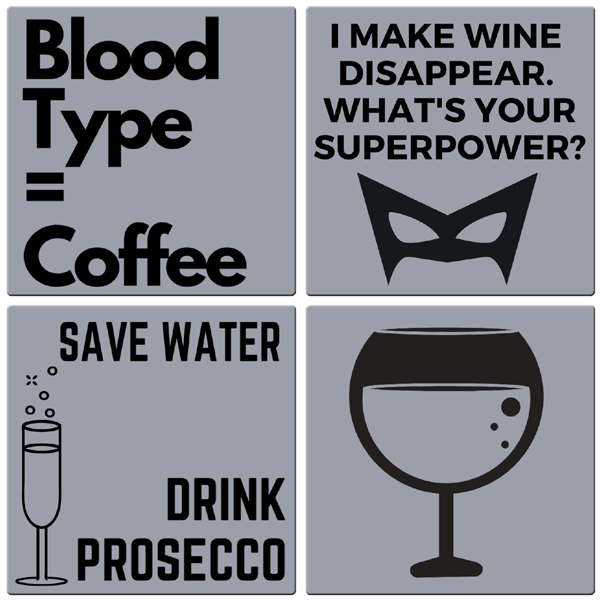 With Mother's Day or Mothering Sunday being nearly a month away, it's time to start looking forward to the Mother's Day Gifts you will be giving this year.
This year instead of rushing last minute to get the generic bunch of flowers that everyone buys why not go for something different?
We have a range of Slogan Coasters to suit every Gin, Prosecco, Wine, Tea and/or Coffee lovers. They come in a set of 4 and you can choose which slogans you would like. 1 of the same or 4 different ones.
Also, if your mother likes tea, wine, gin and prosecco you can create your own coaster pack. So there is nothing for you to loose.
All coasters are handmade in the UK on the highest quality slate!