Our PVC Backed Coir matting is available in three difference grades and in up to 4 thicknesses. So how do you know which quality and thickness you need?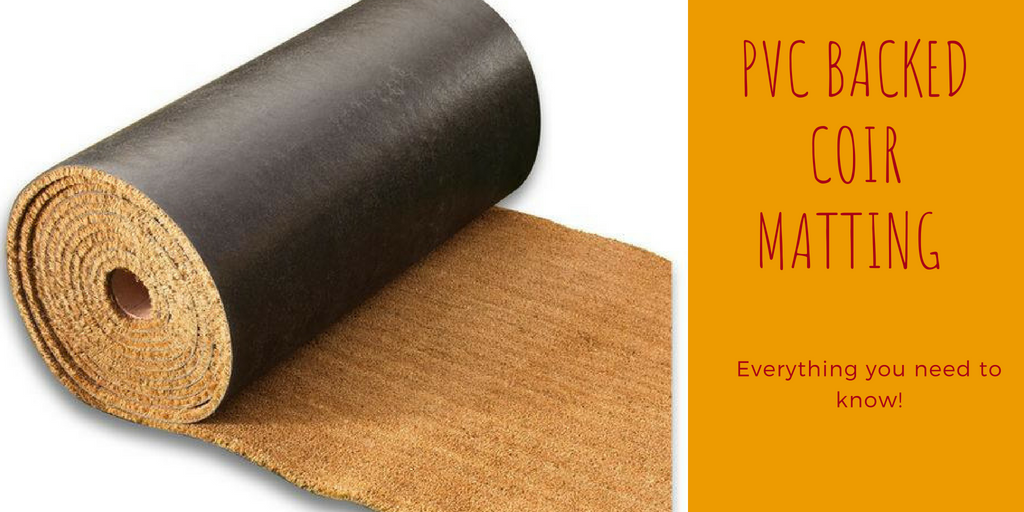 All coir matting is not the same! It may all be made from coconuts, but there can be vast quality differences in coir matting. As doormat specialists we stock all of the grades at Make An Entrance. We are here to help you understand the differences and therefore choose the correct quality or grade for your purposes.
So what are the main differences in the different grades and quality?
Luxury and commercial grade coir matting has more fibres per metre than the budget grade products. This results in a denser pile, more uniform colour and less shedding - ultimately the luxury and commercial grade products will last longer too.  So how do I know which of the three grades of PVC Backed Coir will best suit my purpose? Here is our brief rundown on the three options:
Commercial / Heavy Duty Grade - For commercial use and when only the best will do.
Our Heavy Duty Commercial Grade PVC Backed Coir is The highest quality cut to size coir matting on the market. This is the material we supply to hotels, restaurants and other businesses. The bristles are packed tightly together to give a very firm brushing action and the colour is uniform. Minimal (if any) shedding after the first 2 weeks. This is also our recommended grade when it comes to ease of wheelchair accessibility.
Available in 17mm, 20mm, and 24mm thicknesses
Superior Grade - Ideal choice for home use.
Our Superior PVC Backed cut to size coir matting is a dense surface and uniform colour which looks very smart. Some shedding is normal with any coir matting but with our superior grade matting this dies down quickly. A noticeably superior grade product.
Available in 17mm, 20mm, 24mm and 30mm thicknesses.
Budget Grade - Choose this when cost is the main concern.
A lower cost option than our superior product, our Budget PVC Backed cut to size coir matting still has an excellent brushing action and is effective at removing dirt.
It does not have a uniform colour, it will shed more and won't last as long as our superior and commercial grades of coir but is ideal when price is the deciding factor.
Available in 15mm or 17mm thicknesses.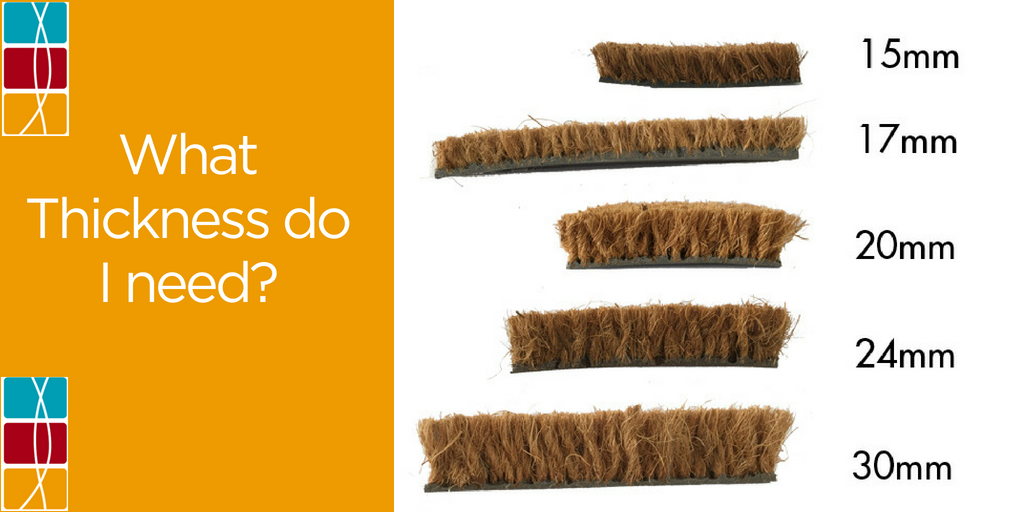 What thickness of PVC Backed Coir do I need?
The answer to this question is entirely dependent on the depth of your mat well or recess into which the PVC Backed Coir is being laid. Ideally we recommend that the coir mat is flush with the surrounding floor to avoid any possible trip hazard. Often people make the assumption that the depth is related to the quality or durability of the coir and that the thicker the better. This is not true, the durability and quality is all to do with the density of coir and weave as explained above!
Where can I use Cut to Size PVC Backed Coir?
The short answer is really it is best used in an internal mat well or recess. Why? Because cut to size PVC Backed Coir has an unfinished edge which is designed to be protected by the edge of a mat well or recess to avoid fraying.
The reason it is best for use internally is that the PVC backing does not allow moisture to drain quite like a woven back so for an external mat that is likely to get rained on directly the mat will not dry out properly which can cause it to perish. This is especially important if you choose one of our Premium Grade Coloured Coir options. Exposing it to the elements will cause the dye used to fade and the natural coir colour will soon reappear.
Still have questions about PVC Backed Coir? Why not give us a call!