We decorate our houses throughout the year celebrating various occasions and seasons so why not have a themed doormat to match!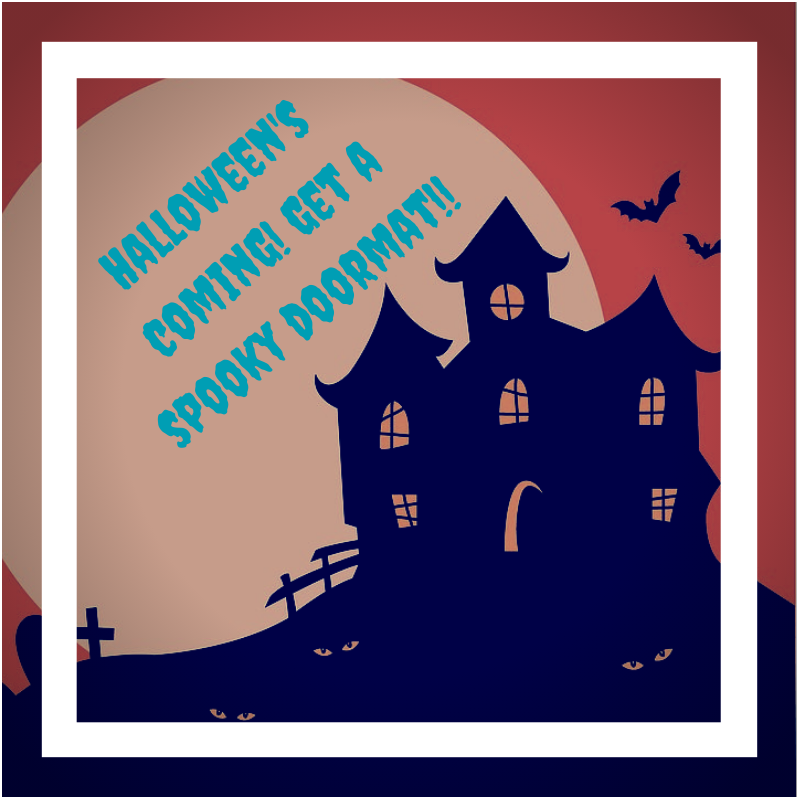 As I write this we are all getting geared up for the spookiest night of the year. You may be busy creating costumes for the kids (or yourself!) or wondering what on earth you can create with the inside of the carved out pumpkins! We are increasingly following in the traditions of our friends across the Atlantic in making an effort to celebrate and decorate our homes for Halloween.
Here at Make An Entrance we like to provide opportunities to add a bit of a statement to your entrance as well! Whether it be Trick or Treaters or a Halloween party there is likely to be an increase in visitors to your door! One of our Halloween Doormats may be just the thing to add a spooky statement to your entrance!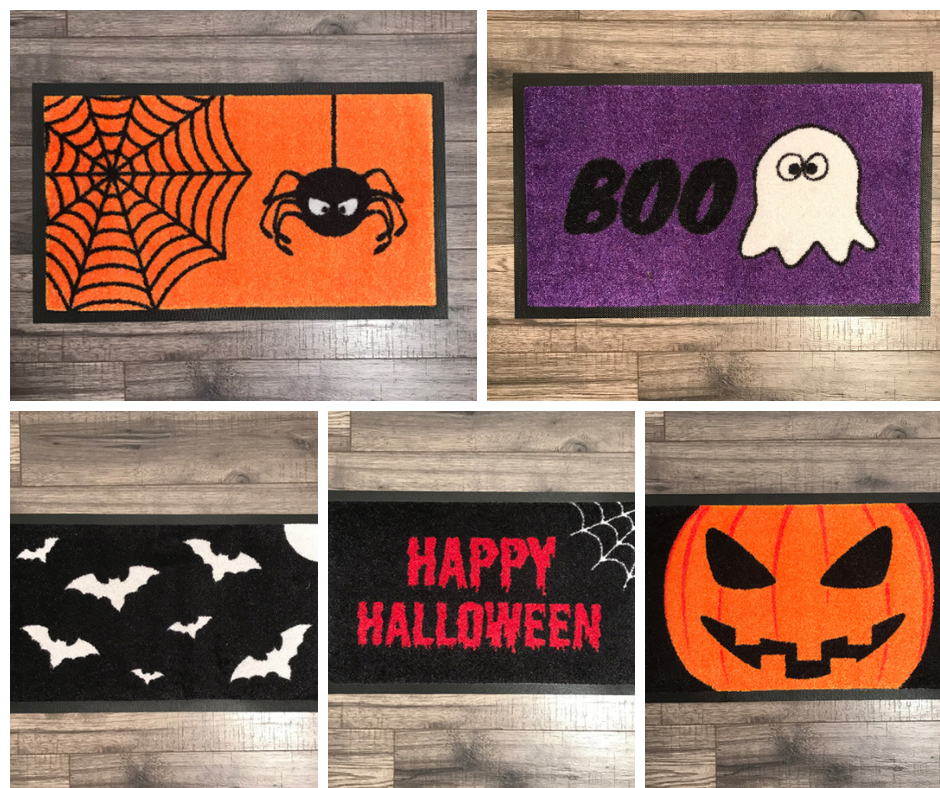 More feet and shoes means more chance of bringing muddy footprints in so a themed doormat that is both effective and decorative may be just the thing! Not only do our Halloween doormats look great they are also machine washable!
These are textile mats suitable for indoor use, however if you are looking for a scraper mat or one for use outside why not look at our Outdoor/Indoor Personalised Photo Doormat. This great quality, hardwearing doormat is made to your own design.  Simply select the size required, choose whether it is for indoor or outdoor use and upload your chosen image! You could create your own unique spooky Halloween design or message!