We are asked which doormat is best time and time again by our customers. With us stocking such a wide range of types, sizes and materials, it's not always a straight forward question. The answer is frustratingly 'It depends'! On what? Whether it is for indoors or outdoors. Is it going into a recess or mat well? If loose laid on the floor, is there a door opening over it? That is before the simple choice of style preference! Fortunately our customer service staff are here to help if it all gets too much!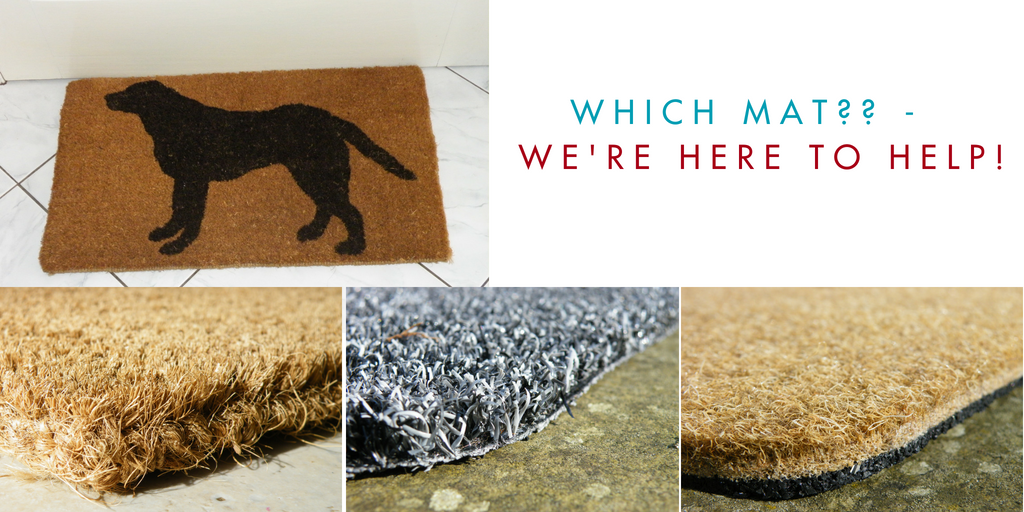 So how do you choose which doormat is best for your purposes? Well you could always take a look at our helpful advice page How to Choose the Right Doormat.
Which doormat is best for a mat well?
From our perspective here at Make An Entrance, assuming your mat well is a depth of 17mm or more you just can't beat Natural Coir. Our wide range of PVC Backed Coir Cut to Size  means that we almost certainly have a product to suit any internal mat well. From a quality perspective our Superior PVC Backed Cut to Size Coir is perfect for households and small offices alike but we also get asked which doormat is best for those commercial properties with a very high footfall. Then we would suggest our Heavy Duty Commercial Grade PVC Backed Coir Matting it just doesn't get any better or more hard wearing than this!
However if you have a mat well that is very shallow then we would recommend our synthetic coir matting. It is extremely hardwearing, has a great scraping action and is only 12mm thick.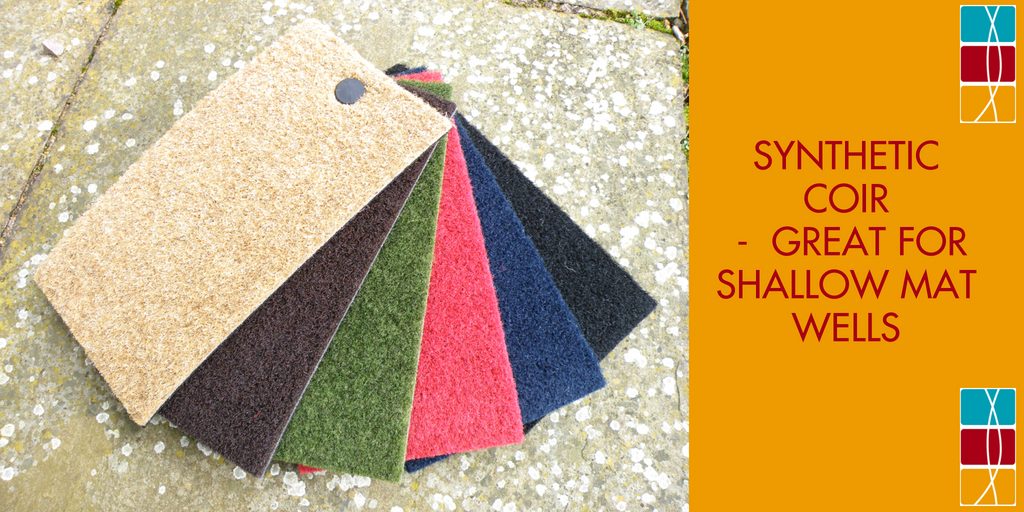 Which doormat is best for loose laying on top of a floor?
The key to this is ensuring that you choose a doormat with a 'finished edge'. For textile or synthetic mats ensure that they have a rubber border so that they don't fray and aren't a trip hazard.
For a Natural Coir Doormat then any of our Standard Doormat Size range are suitable for loose laying on top of other flooring. If there is a door opening over it you just need to check the clearance though. You might like the luxury of a 40mm thick mat but if your clearance is only 20mm you are going to get somewhat frustrated every time you try and open the door! We have standard doormats in thicknesses from 15mm up to 50mm to suit.
If it needs to be an exact size then it will be the Made to Measure Traditional Doormat that you will be after.
Still confused about which doormat is best for your entrance? Why not give us a call, our cheerful customer service staff are always ready to offer a helping hand!