In this blog, we're going to show you why coconut matting is the perfect product for your home, look at its excellent properties and explore its many other commercial uses. Let's get into it:
What are Coconut Mats?
Coconut matting, also known as coir matting, is a type of floor covering made from the natural fibre of coconuts rather than synthetic fibres. Coir is incredibly strong and durable, making it perfect for heavy-duty applications such as door mats or beach umbrellas!
The material comes in both long fibres used to weave into mats and short fibres, often used as fillers. As it's natural fibres are made from coconut husk, it is an environmentally friendly option for your next new doormat.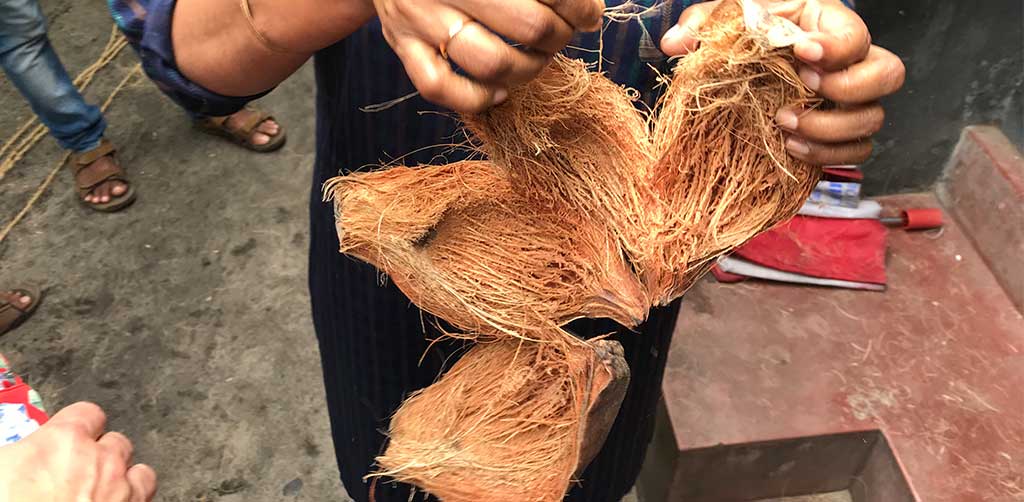 Can Coconut Matting be used Outside?
Coir matting is highly water-absorbant and highly durable, making it ideal for indoor use. Whilst it can be placed outside, due to its absorbent nature, there is a high chance the mat can get water-clogged and become damp. We recommend placing it in conjunction with a water-resistant outdoor mat, as coir is most effective at scraping off dirt and absorbing moisture from shoes. Combined, these will work together to keep your home dirt free.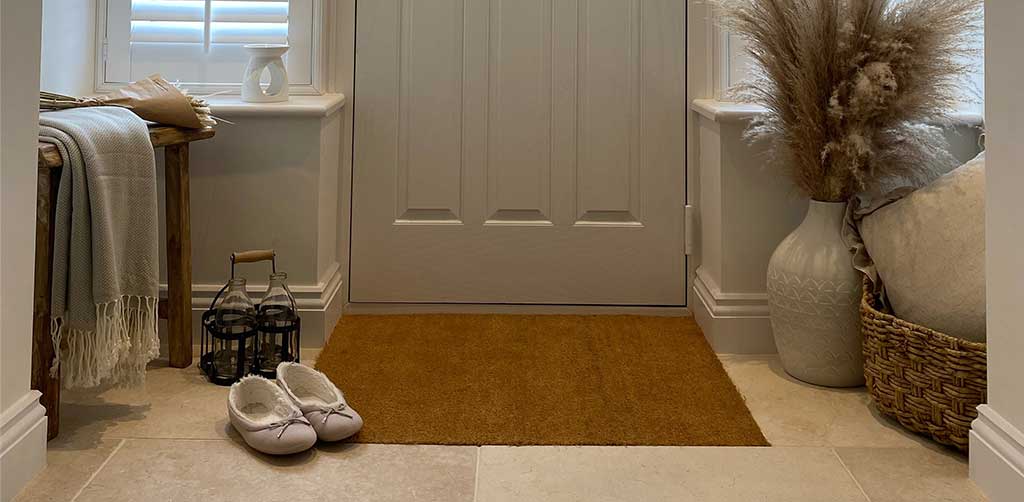 What else is Coconut Matting used for?
Coir matting isn't just for door mats and floor coverings. It is also used for a range of other commercial purposes, such as:
Geotextiles
Coir fibre mats are commonly used in soil erosion control and civil engineering applications. In these applications, the fibres are woven into tight fabrics that act as an effective filter and separator.
Agriculture
It can also be used as a soil amendment or plant potting mix due to its ability to hold moisture for extended periods. This makes it great for greenhouses, as the nutrients are slowly released over time into the soil.
Furniture
Coir can also be used for furniture! The coconut fibres are woven into elaborate patterns to create beautiful pieces or used as padding in mattresses and cushions for added comfort.
Gardening
Coir fibre is also ideal for effective weed control, as it prevents light from reaching the seeds beneath, inhibiting their germination.
What are the benefits of coconut matting?
If you've considered buying coir coconut matting and want to know more, let's run through a few of the benefits of purchasing this type of doormat:
Water Absorption
Coir has a high absorbency and can effectively remove dried dirt and moisture from shoes before it enters your home. This can help ensure that your hallway is not a slip hazard and stays near and tidy.
Durability
Naturally strong and durable, coir fibres withstand wear without tearing or shredding. This ensures that it will last a long time, even withstanding the large foot traffic in your home!
Non-slip surface
The material is also non-slip, making it perfect for door mats to help prevent slips and falls. Additionally, some coir mats have PVC backing to add strength and ensure the mat will lie flush against the floor.
Aesthetics
Not only is the material highly functional, it also looks great with its warm tones and intricate weave patterns.
Environmentally friendly
A coir mat is a natural product that can be easily recycled and reused. It does not contain synthetic materials or chemicals, so it has a minimal environmental impact.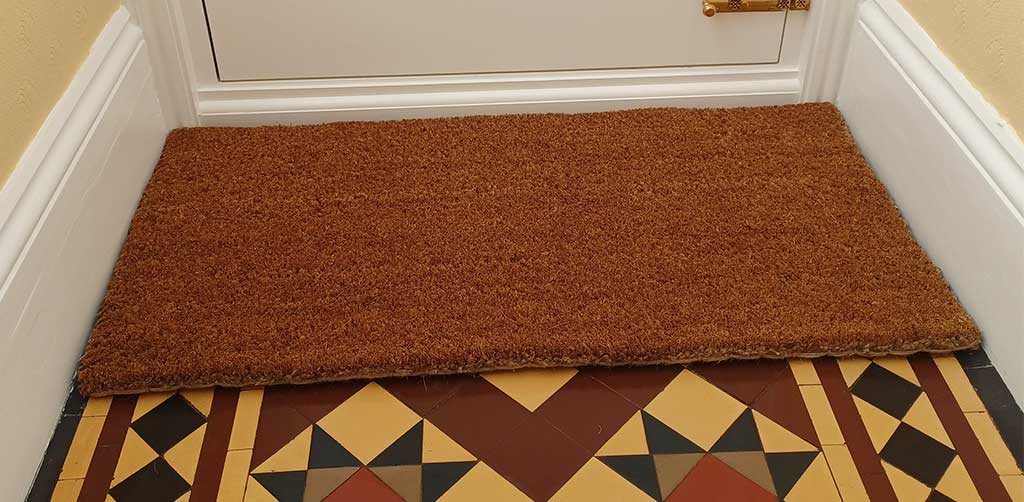 Where can I purchase Coir Matting?
If you're looking to purchase coir matting for your household, it can be hard to know where to purchase it. Luckily, here at Make An Entrance, we provide a wide range of coir-based door mats, including coir matting cut to size, coloured coir, and synthetic coir matting. You can even customise your doormat if you feel like adding a bit of a personalised touch!
Contact our team of experts for some advice today!
Coir Matting FAQs:
We've done our best to try and answer some of the most common questions about coir matting below
How is coir matting made?
Coconut Matting, also known as coir matting, are woven mats made from natural coconut fibres. These fibres are woven together to make a durable mat that is water-absorbent and strong, hence why this is a popular choice for entrance matting.
Is coir matting the same as coconut matting?
Yes, coir matting is made from coconut husk, hence why it is also referred to as coconut matting.
How long does coir matting last?
Coir matting can last for years, depending on the foot traffic and care it receives.
How do you cut coir matting?
Whilst you can cut coir matting yourself, to get the desired dimensions and quality, it is recommended that you have your coconut mat cut to size by a professional. Here at Make an Entrance, we offer Coir Matting Cut to Size and a different personalised option with different thicknesses. Coir matting cut to size can also be a great way to customise an office area, or make the perfect Christmas gift for your loved ones.